If the ULF update were to ever come out, then you could use red stone of aja to upgrade it into Joseph hamon.
Joseph Hamon+stand arrow=Hermit Purple(I will come up with moves for it)
If the cosmetic update came out then it could be like this:
Hamon+Ceaser bandana=Bubble Hamon
Beetle Scarf+Hamon=Scarf Hamon AKA Lisa Lisa Hamon
Kars+Aja=ULF(of course)
Now spin, spin should be upgraded if you use a stand arrow on it or a holy corpse part.
Spin+stand arrow=Ball Breaker
Spin+Corpse part=Tusk
If Tusk were a thing then act quests should be a thing for Tusk to develop, (Except for Echoes, if it ever gets announced). Speak to Gyro and he will give you missions on using your spin technique and train it by fighting others with Tusk. Tusk will go on and evolve to its final stage once you have completed all of Gyro's quests. And there you go Tusk Act 4,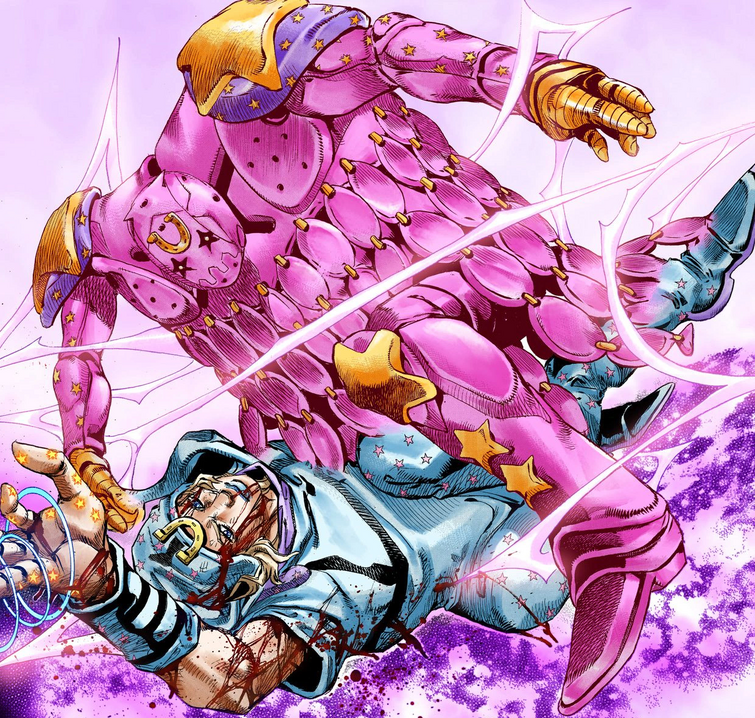 Now for those that like D4C then you just get holy corpse part to upgrade it into D4C Love Train
Corpse Part+D4C=D4CLT
You can collect these Holy corpse parts from the desert biome(If there will ever be one) where they spawn, but you have to wait a long time. So to get it quickly you can fight Funny Valentine boss to get the Corpse Part.
Funny Valentine boss will be allergic to spin.
Some moves he cannot do(just like how DIO boss can't throw knives or donut people).